Leadership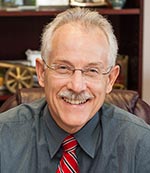 Joseph H. Bilodeau, CPA, CGMA
Joe is one of the founders of Bilodeau Wells & Company. He has over 40 years of experience in a variety of industries, including manufacturing, retail, wholesale and distribution, software, medical, dental, construction, hospitality and more. Joe works with many of the firm's international clients and provides estate and business transition planning. Joe has been involved as a landlord and advisor to the commercial and residential real estate industry. He serves as private trustee for select families and advises on charitable foundations and leveraged giving. He is a charter member of the Tax Technical Working Group, which is a group of Vermont tax professionals communicating regularly and collaborating with the Vermont Department of Taxes regarding matters of tax administration, policy and outreach. He also testifies, as needed, regarding proposed tax legislation in an effort to block burdensome and excessive tax policy. Joe is a member of the American Institute of Certified Public Accountants as well as the Vermont Society of Certified Public Accountants. He is a Chartered Global Management Accountant and is a Certified Valuation Analyst. He is a native Vermonter from Middlebury and is a graduate of the University of Vermont.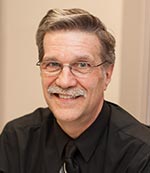 David G. Santerre, CPA
David, who succeeded Mr. Wells upon his retirement in 1989, has over 30 years of experience in taxation and business management. He works extensively in construction and development, manufacturing, retail, distribution, rental, breweries and extractive industries. David spends considerable time tax planning for complicated tax transactions such as acquisitions, tax-free mergers, family transitions etc. David is a member of the Home Builders Association of Northern Vermont, the Vermont Society of Certified Public Accountants and the American Institute of Certified Public Accountants. David is a fan of basketball both on and off the court. He has inspired many local youth as a basketball coach. He lives in Colchester with his wife and son. His oldest son lives outside of Washington DC with his wife and two children. David enjoys hunting and fishing with his family and sharing the rewards of the hunt with everyone in the office.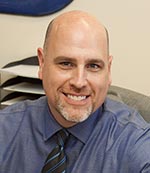 Brett T. Walker, CPA , CGMA
Brett joined the firm after a number of years in private industry. The strong knowledge of accounting systems and operations he gained has proven very valuable for the firm. Brett became a Principal in 2008. He works with a broad client base from various industries including, but not limited to manufacturing, retail, distribution, food, agricultural, construction and service organizations and is the firm's multi-state tax authority. He has a number of multi-national clients that are subsidiaries of larger foreign companies, have foreign subsidiaries of their own or operate in foreign markets. With close proximity to the border, Brett has clients with Canadian ties including U.S. citizens residing in Canada as well as Canadians doing business in or receiving income from the United States. With beneficial legislation and business advancements toward a "greener" environment, Brett has gained experience with tax incentives for renewable energy projects in Vermont and throughout the United States. Brett heads up the firm's audit services including those for employee benefit plans. Brett is a summa cum laude graduate of Champlain College. He is a member of the American Institute of Certified Public Accountants and the Vermont Society of Certified Public Accountants and is a Chartered Global Management Accountant. Brett has served on various non-profit boards. Brett is an avid baker eager to try a new recipe or a new ingredient. Brett enjoys reading, spending time outdoors and at the family getaway on the coast of Maine.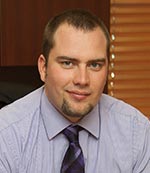 Paul A. Jarvis, CPA, CGMA
Paul has been at Bilodeau, Wells & Company since graduating with his bachelor's degree in accounting from nearby Champlain College. Paul oversees the firm's assurance services. He maintains a high level of client satisfaction with an approach that allows clients to fully understand the goals of an auditor while also helping clients improve their internal processes and opportunities for cost savings. He assists clients with understanding and using their financial statements to make educated business decisions and evaluate performance. Paul is also very experienced with complex tax matters including multistate tax, international taxation (Canada, Germany, India, Italy, United Kingdom, France as well as numerous other countries), mergers and acquisitions, and strategic planning to minimize client taxes. Paul is well versed in the recently passed tangible property regulations which provide many tax saving opportunities for taxpayers. Some of the industries Paul works with include manufacturers, agriculture, distributors, professional and health practices, retailers, software developers, employee benefit plans, real estate, and various construction industries. Paul enjoys golfing, hunting and fishing as well as playing and watching various other sports.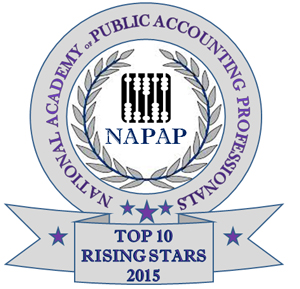 In 2015, the National Academy of Public Accounting Professionals (NAPAP) selected Paul as one of the 2015 "Top 10 Public Accounting Professional Rising Stars" in Vermont.  The award is designed to recognize outstanding public accounting professionals who have been practicing for less than fifteen years.