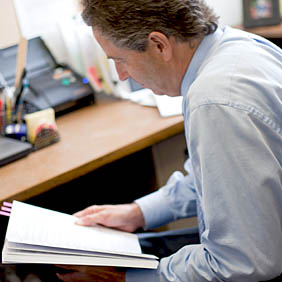 Tax and Strategic Planning
One of the most beneficial services that we provide clients is strategic planning. This is simply helping the owner or manager reach the expansion, retirement or transition goals that they have set for themselves and their company.
We prepare "what if" scenarios for our clients, project how long it will take to achieve a goal, figure out how to finance it, calculate the payback and give an honest assessment of the likelihood of success.
We believe that the only way to minimize the tax
"bite" is to know in advance what is going on with each
client before major transactions take place. Most of our clients provide us with monthly financial statements so we can stay informed about their business.
We will advise you in making the most beneficial
tax elections.